e-Commerce Packaging & Drop Testing boxes
ISTA - AMAZON6 - SIOC - FFP - e-PPAD and the rest
Do you want to risk a four figure £ sum and not be sure of the three figure % pass rate?
If you're going to pay nearly £2000 for the Amazon 6 ISTA test you need to be sure it will get that certificate.
For £175 per day we can do indicative tests that will show you if it will pass those tests. That way you can save a serious amount of cash.
If it looks like it will not pass, we assist with all the design input you'll need. You will not get that from ISTA test labs. You'll know what failed but not how to overcome it.
You will not go short of advice and help here..
From June 2020 we now have:
Drop tester
Plank tester, (Inclined plane to show what happens in the real world)
Swinging arm tester, (Chucking the box)
CLICK HERE to see a video on Youtube for some box testing. Only the later posts are using test rigs. Earleir ones are done by hand.
Our rigs are cheap and cheerful but nonetheless do the job and are consistent, which is why all labs use rigs.
For new projects I always design packs for clients so they  will survive the dreaded White Van experience.
Yes we've all seen some of the exploits our delivery colleagues get up to. Its a minority that hit the headlines but never the less it could happen to you.
To see more ideas go to my sister site www.e-cee.com
What Can We Do Together?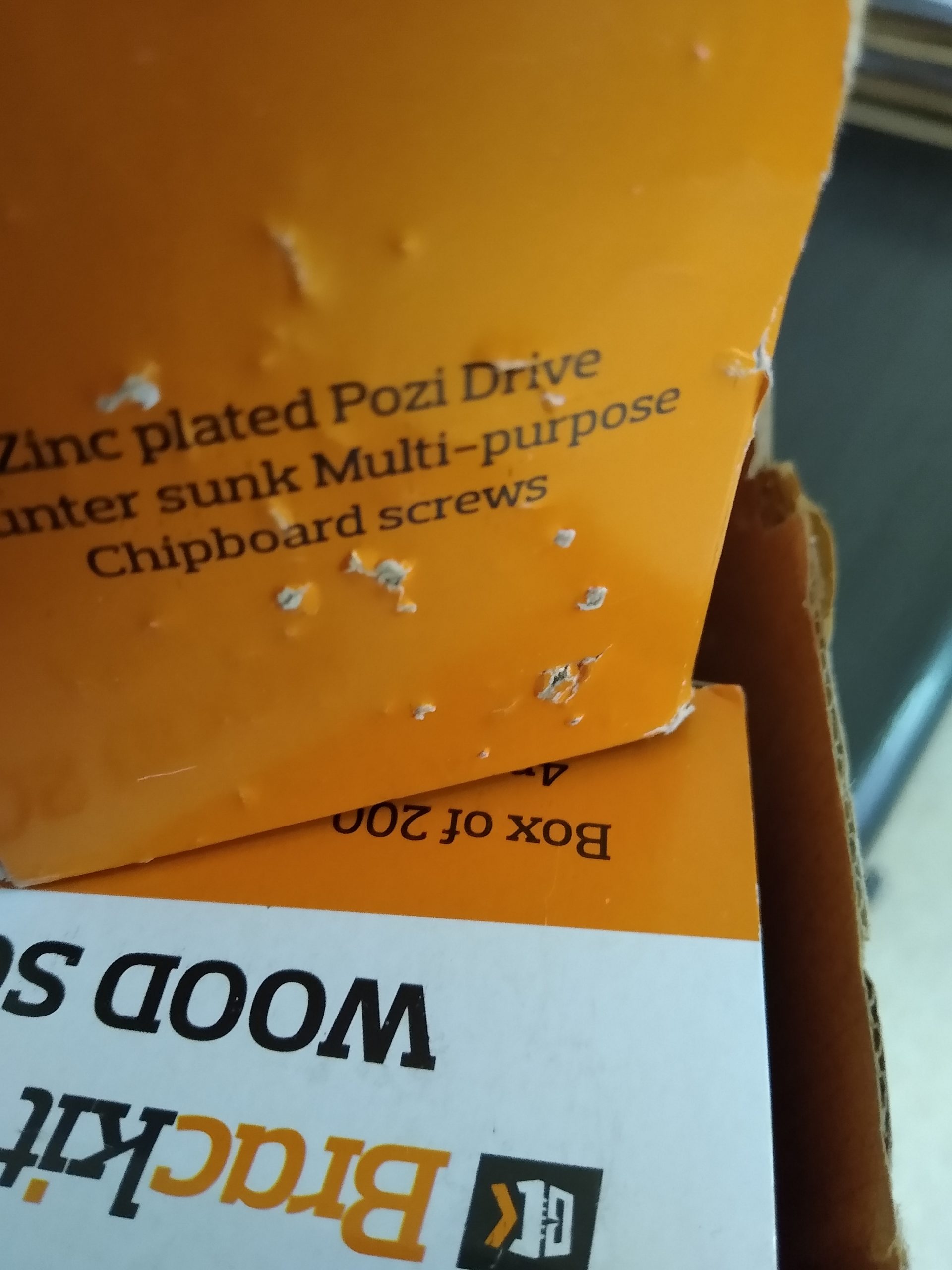 Example of a simple solution
Getting rid of Overboxing for FFP
I ordered some cartons of screws. They came in an e flute 0215 and then in an Amazon 0201 with paper void fill. Mad….
So did some indicative tests comparing a B flute 0470 with the e flute 0215 but no overboxing. Obviously the e flute was useless, hence the overboxing.
But the B flute alternative survived the acceptable damage level, resulting in a reduction of material by at least 50% and all that cost too.
Home