How to sleep better by saving 55% of your packaging material. Yes, here's an example of what you need to consider if you're going to sell via Amazon.
SIOC, Overboxing, FFP, Amazon fulfilment, Avoiding chargebacks & ISTA 6-Amazon tests and the rest…..
Well, this isn't the usual story behind the tabloid headline you were perhaps expecting but its very relevant! A few weeks ago I ordered some woodscrews for a project. 3 sizes, that came in 3 little FBB cartons. These 3 cartons were inside an E flute 0215 style box, with envelope base.
Well, you've guessed it…… all this was put in an Amazon Standard B flute 0201 with half a metre of paper void fill. See picture above.
Here's what I investigated so you can sleep a bit easier
If it's possible to remove the outer 0201 used by Amazon then it fits their criteria of Frustration Free Packaging (FFP) i.e. No Overboxing (OBXG) so these screws become a Tier 1 on their Certification format not a Tier 3, which could risk a Non-Compliance cost per unit.
Well I'm sure we all want to reduce costs and material. But how to go about it?
I've just set up an test lab called e-PPAD, which allows boxes to be assessed for their affectiveness and suitablity to pass an ISTA 6-Amazon test. This lab will provide indicative test results and show up areas where a box would fail the actual test. It'll be the subject of another blog shortly.
Using my e-PPAD system I can carry out drop tests following the same test blocks as ISTA 6-Amazon and also a couple of other more insightful tests. I would just state now, I'm not an accredited test house. But by carrying out indicative tests like this you can save your 4 figure £sum and be much more assured it will pass a 3 figure%.
So in this Screw Box scenario I dropped tested the E flute 0215 on its own. It survived even from a 900mm drop height which is on the severe side. Dropping it firstly on its back, then sides and ends. I then dropped it on an edge, which is tricky to achieve. Its fair to say it survived enough to pass the drop tests. Here's the link to my Youtube TV channel and the drop test.
However boxes that pass through a supply chain like Amazon's, encounter other real life crunch points that are not included in the ISTA test. Part of the e-PPAD test sytem includes what I call the PLANK test. This involves a variation of a inclined plane test. But instead of just slamming the box of screws into a stop board I place the box of screws against the stop board and crash a 3kg box into it by sliding it down a 2 metre plank.
Here's the link to my Youtube channel of the E flute box PLANK test
This test reflects pretty well what can happen in most of the distribution hubs used by the vast e-Commerce world and of course in the back of the van.
As you can probably guess the little E flute box didn't do too well. However by re-designing the box and using B flute it survived well.
Here's the link to my Youtube channel showing how the B flute test went.
Not only did it survive but it saves the aforementioned 55% of material because Amazon no longer have to OBX it, so it saves their 0201 and the new design saves a little compared to the 0215. Not counting the 1/2 metre of void fill they used or the time saved, which is valuable to them.
So now its likely to pass 6-Amazon and it becomes a Tier 1 FFP box test.
A little thought and the right approach shows what can be acheived.
If you want to discuss any aspect of this blog, just get in touch.
Coming soo, my next blog about e-PPAD testing.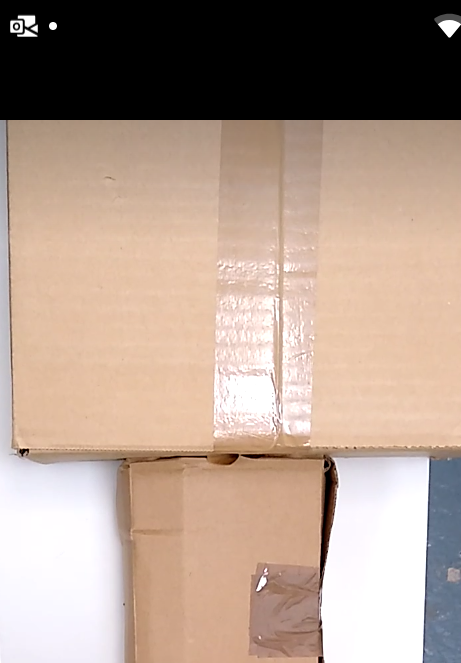 solutionys@gmail.com